Technology Creates Wealth, Barrier Develops Future
release time:2016-04-14 attention:
In April, the spring season, Fuda Chemical presents a picture of prosperity. People of insight from different places came to Fuda together to move towards the path to prosperity of pro-environment detergent products.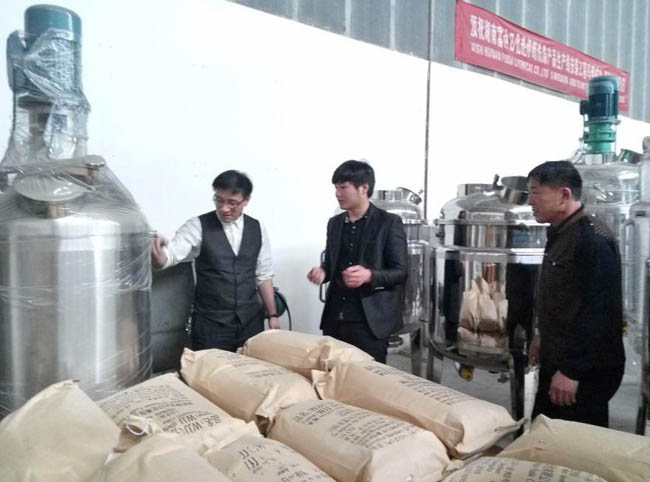 Fuda Chemical freely offers patented formulas of national invention patented technology, so we escort for the beginners who step into the production of liquid detergent. A young man of post-90 from Xinyang Henan with his families came to Fuda to learn the production technology of liquid detergent. Through two-day learning from knowing raw materials to producing our self-developed liquid detergent formula samples personally, he expressed thanks to Fuda, and purchased the liquid detergent machine. Bring the technology, formula, machine and service, he came back to his hometown to start a business.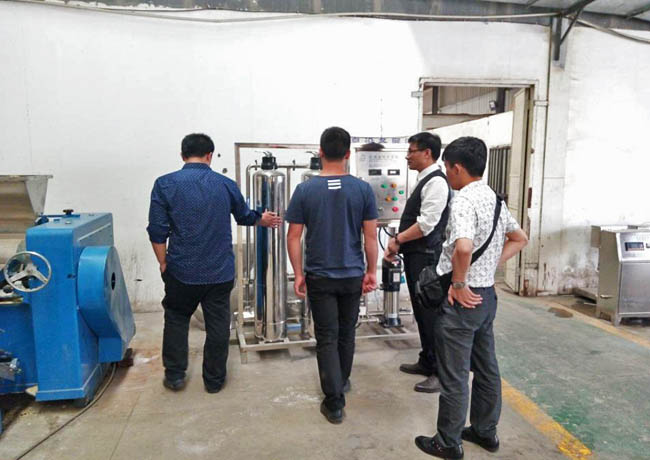 At the same time, two customers from Guizhou also visited Fuda factory accompanied by the general manager Mr. Wang Xianjun, knew the liquid detergent machine such as FDF300B-6B, FDF600B-2, FDF300B-6B. Later, they and relevant staff came to Fuda laboratory together, producing the self-developed liquid detergent samples personally and doing the contrast experiment for the detergence power of the detergent. When seeing the used oil floating on the water surface had been nearly dissolved and the greasy dirt around the basin had been cleaned up, they were surprised at our technology, and felt confidence in Fuda machines and formula technologies. Therefore, as a enterprise that has over 70 national invention patents and freely enjoys the innovation fund support from the Ministry of Science and Technology, we still have a long way to go.