Jiazheng family home cleaning supplies - Interview Jingmen detergent factory Mr. Sun Jiazheng
release time:2016-03-22 attention:
August sun, along with all the harvest season comes, in Jingmen, Mr. Sun Jiazheng detergent factory successfully put into operation; the country's industrial production permit and other legal qualification successfully issue; washing products produced therefrom through the national quality inspection stations passing inspection. Now Diamond Jubilee, let Sun face finally broke into a happy and confident. Sun set up factories in the beginning, many years engaged in catering, food and other industries, but has poor efficiency will eventually give up. After a few years, Mr. Sun diverted agent brand detergent sales, after operation of the market worries about the market and the considerable benefits and taste after washing product marketing in the sweetness of success. A desire their own factories producing cleaning products idea in the minds of Sun spontaneously. Although he washed product sales has accumulated some experience, but need to have set up factories and other relevant knowledge or know little.
In 2013, Mr. Sun want to first test the edge of one person alone to the country more than washing equipment dealer in the country visits, in order to save investment, ventured in Guangzhou, a detergent equipment vendors where to spend 19,800 yuan to buy a washing machine liquid equipment. Equipment shipped back to confidently accordance with the formula provided by the vendor to begin production soon open market. But did not last long, sold in hotels because of the smell of detergent precipitation successive user will be returned. Unexpected encounters, make Sun surprise. Packaging materials containing equipment, including capital invested 53,000 yuan bad deal, the family began to complain, cold mocking neighbors, friends and well-intentioned advice which abandon the project, so that Sun hovering around.
Sun in the manufacturers shoddy equipment and mature technology, anger, ready to give up factories. So, Mr. Sun came to Wuhan chemical raw materials trader prepared to deal with the remaining raw materials, when you see a detergent factory Hankou boss is bulk purchasing of chemical raw materials detergent raw materials from vendors at Wuhan, through inquiries, the original owner uses a unlike traditional washing equipment plasma Patent mixer, and unlike himself before learning from Guangzhou only detergent formulation acid, AES and other six kinds of simple materials, but as many as 15 kinds of raw materials without neutral sulfonate countries patented formula. Sun wake up, the original is not the same equipment and technology lead to a substandard product. Through the communication with the detergent is procuring raw materials Hankou boss, Mr. Sun found their own reasons for defeat, in the boss's encouragement, Sun strengthened the confidence to continue to set up factories.
According to Sun recalls, before selecting process equipment cleaning products, Sun also no less effort is needed, has traveled more than 10 visits washing equipment manufacturers Beijing, Shanghai, Jiangsu and so on. Sun told us: mainly the beginning of the project do not understand anything, mistaken for equipment and technology are the same everywhere, only to see the focus on where to buy where the price of cheap, but now I know freeloaders will fall into low-cost trap.
In February 2014, due to the previously selected economic losses caused by technical errors equipment elsewhere, is home steep walls of the Sun finally the courage to friends and family high-interest financing for 11 million, through a number of domestic washing plant again examine and compare the quality and overall value for money, the final decision to purchase a small liquid cleaning product line from Hunan Fidelity of plant.
April 2014, Sun carries a multi borrow more than 80,000 yuan to Hunan again Fidelity cosmetic. When Fidelity for 40 national patents inventor Dr. Wangxian Jun Sun learned after the previous encounter, first person to lead the free tour of the factory, guidance Sun master apparatus method of operation, according to a patented formula to guide their free hands and produce products comparison of commercial quality brand-name products, and accounting of production costs, visit the Fidelity of successful users. Fidelity of the transparent type of service, so that Sun after a comprehensive study to understand deeply moved, and the quality of products very satisfied, immediately decided to sets of small liquid detergent production line after the purchase of 81800 Price from Fidelity's. After Sun purchase a week where factory equipment Sun duly arrived. Fidelity of professional engineers immediately sent home until their installation to make qualified products. Its products through Hubei cosmetic quality inspection station inspection. And through the State Bureau of Technical Supervision has made the production license qualification. Currently, Mr. Sun with excellent product quality and legal documents in the washing products sales, detergent around 2000 kg per day, removing comprehensive cost 1100 yuan per ton, Sun won net profit per ton 1050 yuan, 2100 yuan income every day. Nowadays, Mr. Sun again embarking on laundry detergent, shampoo production and products to the regular supermarket and other shopping centers, both production and sales.
Practice has proved that: reasonable options and choose the right partner is the first key. Good product quality is the guarantee of success. Fidelity of best wishes Jingmen Jiazheng detergent factory on the successful road to a brighter future!
| | |
| --- | --- |
| | |
| | |
| | |
| | |
| | |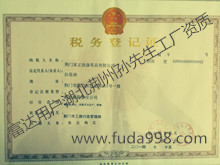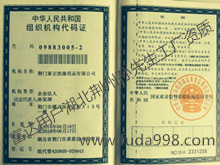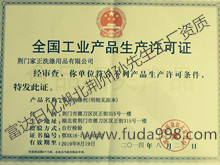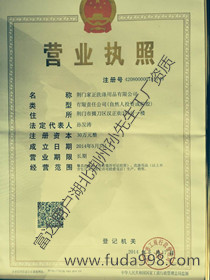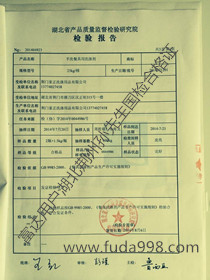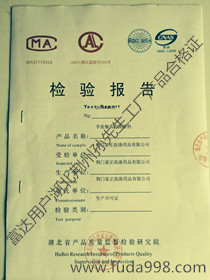 Fidelity user - Sun Jingzhou plant qualification